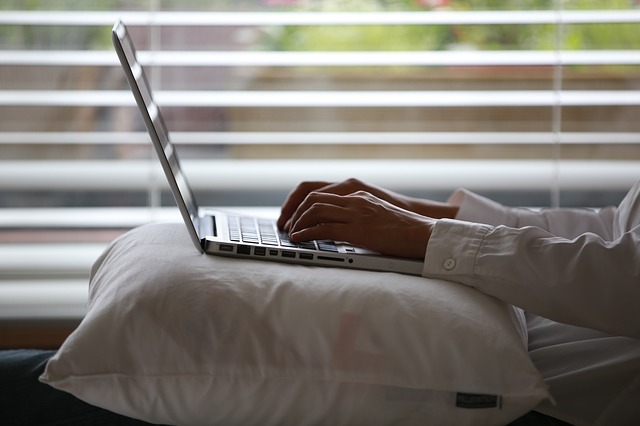 With levels of self-employment considerably increasing within recent years, it's clear to see that becoming your own boss is gaining strong popularity.
Whilst there are many positives in this choosing this career path, there are also plenty of disadvantages too. Estimates suggest a huge 80% of self-employed people are living in poverty, meaning that the dream of earning a high wage whilst working for yourself isn't a walk in the park. If you're thinking of branching out on your own, keep reading to discover everything you need to know about being your own boss
Pros and cons
Having total control over your hours, escaping the dreaded early-morning commute and being able to work in your own home environment are a mere snapshot of the pros associated with being self-employed. Especially if you have kids, working from home can be a huge advantage in terms of spending more time with them and fitting work around your children – not the other way around.
However, a lack of routine and financial security are big obstacles of being self-employed. A huge amount of dedication is needed to stay focused, and your income will lack the rigid stability that comes with being employed. If starting your own business is something you want to try, this can prove even more problematic in terms of applying for a business loan especially if you have bad credit. But, as long as you do your research, there are plenty of helpful resources out there.
Getting started
If even after being hit with the self-employment cons, you still want to venture out and become your own boss, you definitely need to take the right approach when starting out. Here are a few simple tips to ensure you get off to the right start and stay as focused and productive as possible!
Plan your week ahead
Structure is key to staying on-track, and if you don't have a boss to push you to stay focused, you have to do it yourself. Take some time on Sunday evenings to structure your upcoming week day-by-day and stick to it as rigidly as you can. This will give your days purpose and ensure you have a working plan in place.
Stay vigilant
Especially when freelancing, the internet has skyrocketed the availability of online jobs up for grabs. But it's important you keep mindful of scams, as there are plenty of fake jobs out there that will take your work and run without paying you anything. Stay sensible and perhaps go through a specific freelance site that monitors the payment process to ensure you don't get scammed.
Take time out
It can be difficult to 'switch off' from work when at home all the time. But to keep you sane, take some time out to relax otherwise you could burn yourself out.
Being your own boss certainly comes with its perks, but it's vital you understand what you're really getting into before you get started. Utilizing the above tips will not only make you more productive but will also give you a better idea of what to expect!
Harriet Garner took a leap to start her own business after she was made redundant several years ago. Not easy, but always rewarding, Harriet shares her tips with others who want to make the leap.