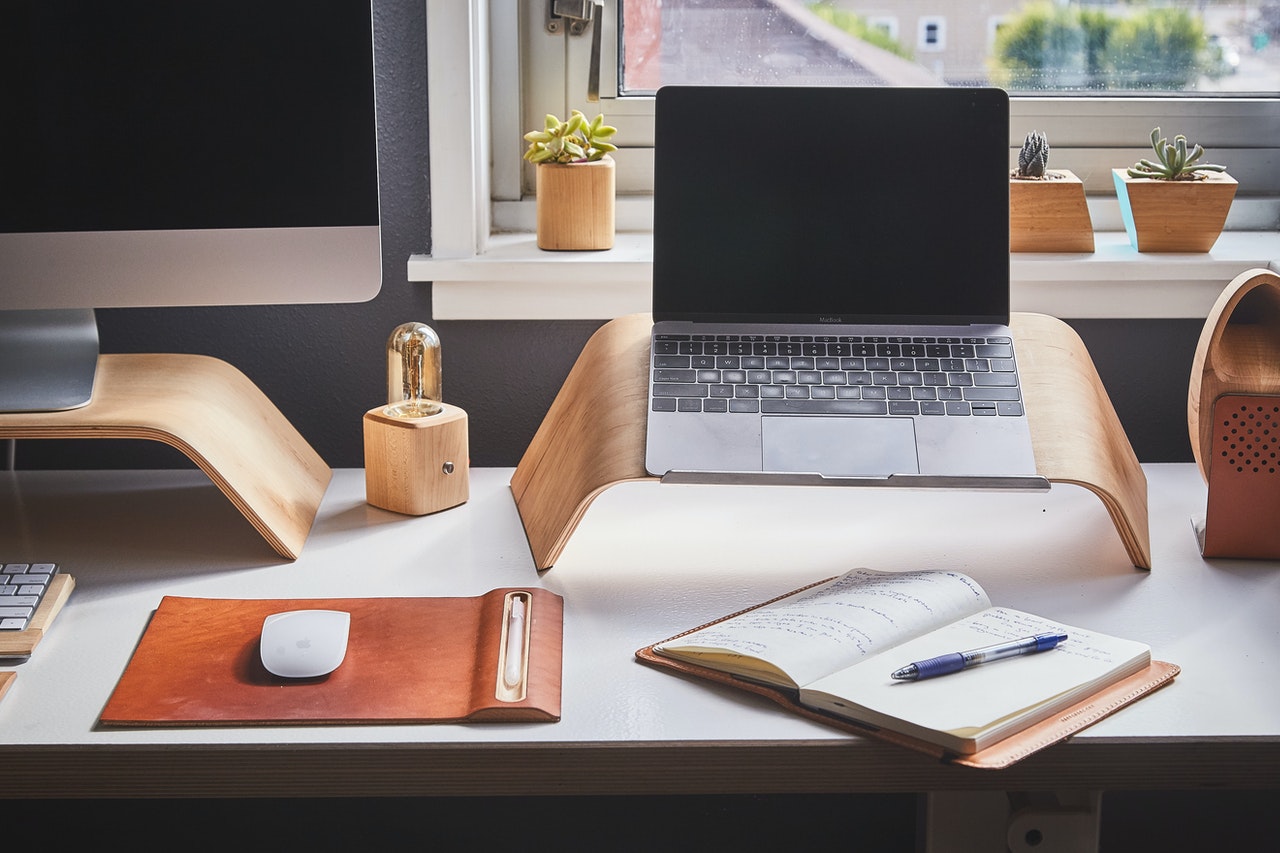 Whether you're a full-time work from home expert or you just work from home every so often, there's no denying that one of the most important parts of working from home is having a good home office. However, not a lot of people really know how to craft a home office that looks great and works even more effectively. Here are a few elements to keep in mind for your home office design.

1. Natural and Artificial Light

Enhancing both natural and artificial light in a home office can be immensely helpful. Positioning your desk facing a window can help introduce more natural light into the room, especially when it comes to video conferencing calls. However, task lighting, like table lamps, LED lights, and ring lights, can help as well.

2. Desk Options

There are many options out there for a desk. Of course, a traditional desk will probably be what you initially think about, but in recent years, standing desks have gained popularity, and for some people, a treadmill desk could even be useful. This is largely a question of personal taste, so discover the type of desk you enjoy and go from there.

3. Your Office Chair

Next, you need to think about your office chair. A good office chair should help you move into a neutral posture – feet flat on the floor, knees slightly higher than your hips, and your hips, shoulders, and ears in alignment with each other. Ideally, you'll want to be able to try out your office chair before you buy it for your work.

4. General Office Decorations

Now you want to think about how you'll decorate your home office. The good news is that there are a number of opportunities for home office decorations:
Art

Plants

Religious Symbols

Family Photos

Travel Souvenirs

Stress Relief Toys
This isn't a comprehensive list, and if there are any other things that you feel might be beneficial for your home office, feel free to add them. After all, it's all about what you enjoy.

5. Software and Hardware

Lastly, it's a good idea to think about what software and hardware you're going to need. Computers and laptops are two of the things that most people will put in their home office, but the exact specs of your computer, as well as things like how many monitors you have and what type of keyboard and mouse you have, may vary. These are all things you'll need to consider for your specific needs.

Conclusion
A home office can be a great place to sit down and get some work done. It can be difficult to decide how you want to decorate it, but at the end of the day, it's most important to remember that your home office should reflect your own style. Even if you end up with a slightly uncommon home office style, the benefits of enjoying your home office can bolster your work and make it easier for you to enjoy your office.