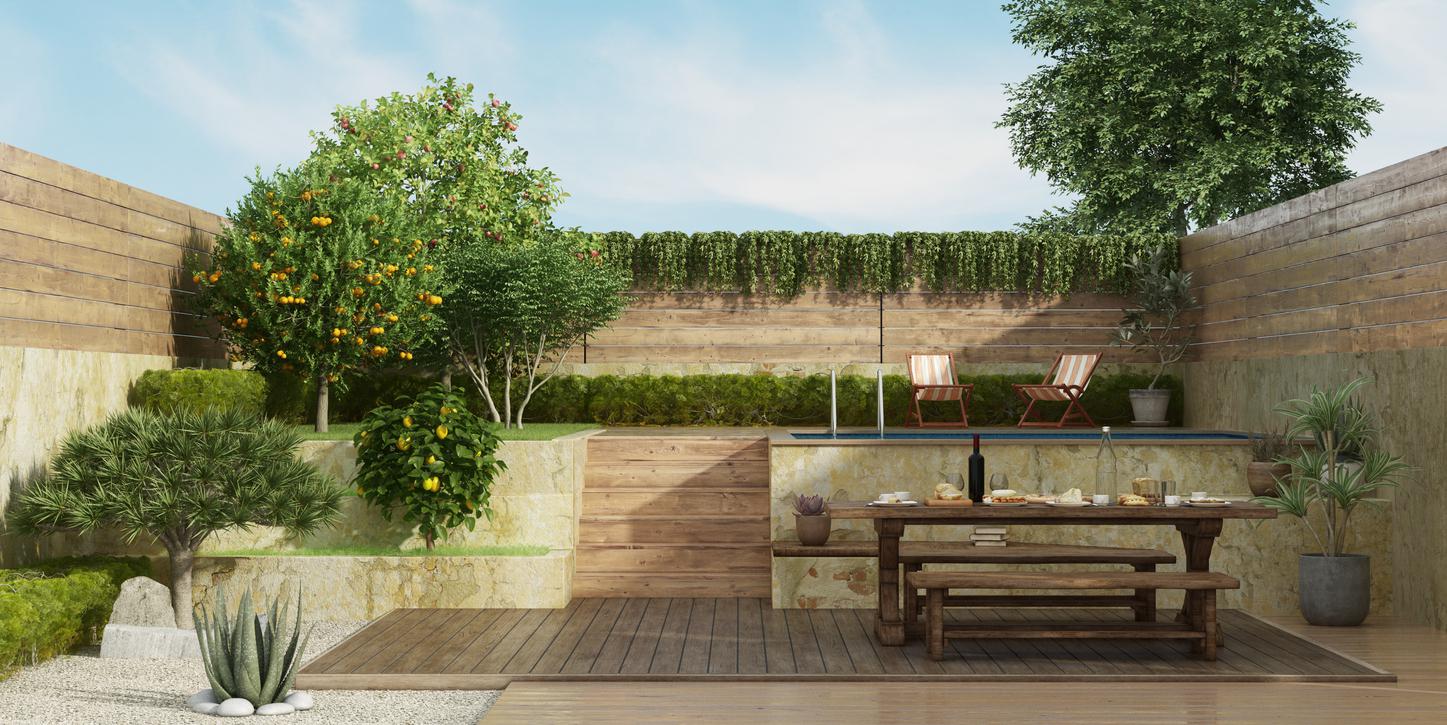 When the winter months arrive, that colder temperature doesn't necessarily mean that we have to close off the backyard and forget all about it. In fact with some careful design tweaks you can ensure that the yard is fully available for use, no matter what the weather is doing. In most cities and towns around Australia the lower temperatures are rarely super cold, which is why using the yard still remains an option. No matter how much you enjoy using the yard during the summer months, here is how you can make changes that makes the most out of it in winter too.
Keeping The Deck Warm
A timber deck is the perfect place for relaxing in your backyard, be it summer or winter time. In order to ensure that you can continue to use this throughout the winter evenings it is important that you look to either install patio heating or buy a portable heater. In climates which don't get very cold, light bulbs which are designed for heating can be enough to look after this particular area.
Another consideration to make for your timber decking is protecting it from the elements with wind breaks and overhead shelter. Often the temperature can be warm even if it is raining, which is why adding this protection will help you out.
Keeping it Bright
Another challenge of the winter months is the darkness which comes so much earlier in early evening. To combat this consider the use of tiki lamps or old-style street lamps to add some real character to the garden and to brighten it up once the sun has set. Half of making the space attractive is about appearance, which is exactly why lighting plays such a key role. You could also look to add some fairly lights to your timber fence, to further give the illusion of a brighter space.
Bringing The Fire
Adding a fire pit to your yard is something which you can use throughout the year and which you will especially benefit from during the winter months. This kind of installation doesn't just provide light and heat, but also an attractive feature which will become a key talking point in your yard.
Switching Up The Furniture
During the summer we want to be comfortable when sitting outdoors, but during the winter there is a certain coziness which we crave. This is why switching up the furniture in your yard makes perfect sense, and also brings a real change of style for this time of the year. If you have garden furniture on your timber decking then you may simply wish to change the cushions and the fabric to bring this new look and feel. There is much that you can create with some very small changes, and this is a simple way of ringing in the winter in your home.
These are just some changes which you can look to make that will ensure that your timber decking and your yard are still attractive throughout the winter months.