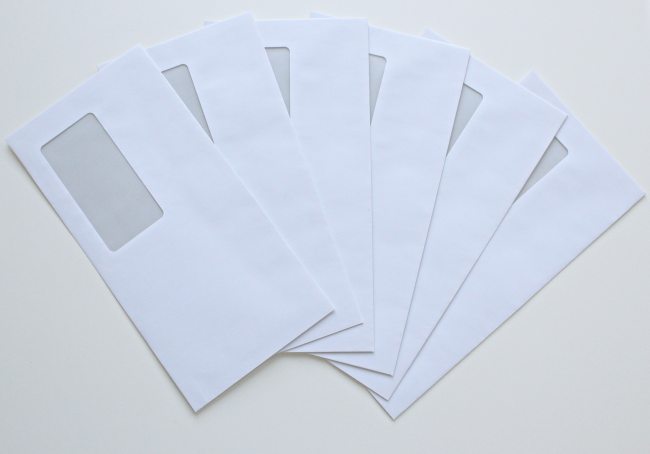 Not all envelopes are created equal. If you order office envelopes online, you want to make sure that you are ordering the proper type of envelope for a specific purpose. Otherwise, you will be wasting money, while the envelopes gathers dust.
There are three reasons why choosing the right envelope is important. First, choosing the proper envelope means that you will choose the right size, shape, and purpose for the job you had in mind. This not only protects the contents better, but it also makes the package look cleaner and more professional. Second, choosing the right envelope means following the rules set by any delivery company. Many companies won't accept packages if the envelope is not correct. Finally, you will be saving money because you won't need to change the envelope if you choose the right one out of the gate.
A clean and professional-looking envelope will encourage the recipient to open the envelope and check the contents. A shoddy, poorly-chosen, or wrong-sized envelope might get your package tossed in the trash.
Common Types of Envelope
Here are some of the most common types of envelopes and what they are generally used for:
1.      Business/Banker Envelopes
This is the most common type of envelope used, especially by the greeting card industry. It is also used to send personal content such as cards or letters. You can recognize them through their triangular flaps and wide, rectangular space. While they come in various colors and sizes, white is the most common for companies because it looks clean and professional.
2.      Window Envelopes
If you are sending out bills or notices of payment, window envelopes are generally the way to go. This type of envelope has a small cut-out portion on the face of the envelope which is covered by clear poly plastic. This window lets the recipient easily see what is inside the envelope at a glance, and the content is positioned in such a way that the name and address of the receiver are already visible. Some window envelopes even have two windows.
3.      Disc Envelopes
Disc envelopes are generally used by software or entertainment companies to store, protect, and transport CDs and DVDs. The size is perfect for the standard disc, making for a snug fit inside. This prevents the disc from rattling around and getting scratched. Disc envelopes can be made from plastic or paper, and come with an adhesive strip for easy sealing.
4.      Square Envelopes
As the name suggests, this envelope is square in shape. It is generally used for sending invitations. This type of envelope has a wide flap and an adhesive seal so that it is easy to see if there is any tampering. In some cases, square envelopes can be used to send small and fragile items, so there are some variations that come with padding inside.
5.      Wallet Envelopes
Broad and large, wallet envelopes look like a horizontal wallet. You can usually find it used with automatic mailing machines as the design of the envelope allows for automatic insertion and processing. If you are sending out large packages such as documents that cannot be folded or creased, this is the best type of envelope that you can use.
6.      Pocket Envelopes
This type of envelope is smaller compared to other envelopes, and it is generally used for storing and transporting smaller items. The name, of course, suggests that it is made to be compact enough to place into someone's pocket. A pocket envelope can be used to store small sundry items such as photos, money, receipts, and coupons, to name a few.
7.      Catalog Envelopes
If you are sending paper packages that contain sensitive or important information, you should consider using catalog envelopes. The size, dimensions, and added padding of these envelopes offer protection for the contents and prevents folding. It can open fully, allowing the recipient to see the contents easily.
8.      Booklet Envelopes
Booklet envelopes are thin and wide and have a flap located along its length. This allows content to be placed inside and removed easily without wrinkling or folding. They are generally thinner and lighter compared to catalog envelopes, so you should only use booklet envelopes if you are sending thin or light paper content.
9.      Airmail Envelopes
If you are going to send mail overseas through traditional posts, you should use airmail envelopes. This type of envelope is easily recognizable due to the distinct red and blue pattern along the sides, which differentiates it from other types of envelopes.