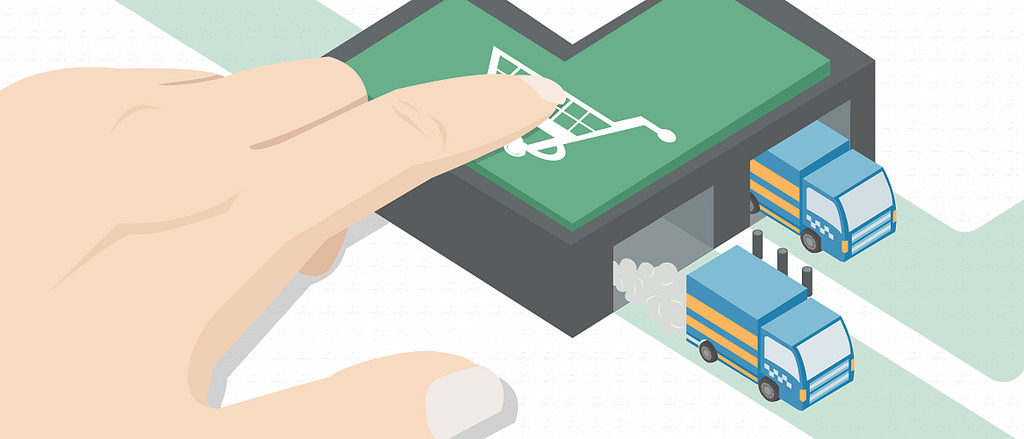 If you are thinking about starting a business, you have to consider where and how you'll showcase your products to customers. A mere 30 years ago, your options were limited. You could have a brick-and-mortar building, or work out of your home, but you had to attract customers to your store. You had a limited region of coverage for sales, at least until your business expanded into other markets. Advertising was very different. The use of mass mail marketing was common, and you had to rely on word of mouth. Billboards and television commercials caught the eyes of your customers.
Fast forward to 2017, and the options for you as a business owner have expanded exponentially. Your customers can be from anywhere on the entire planet, via the internet. You can still send out mailers and advertise on TV, but if you aren't taking advantage of the opportunity to develop your business online, you are missing out on your full business potential. Here's why the internet has driven retailers online.
Potential for profits
It is expected that online sales via computers and mobile devices will be over $500 billion by 2020 in the US alone. E-commerce is growing at a faster rate than retail, with over 224 million shoppers spending more online every year. The bottom line is that there is money to be earned from online selling. To ignore it is to hobble your own business potential.
Online to enhance a physical site
Even if you aren't ready or able to launch a website, you can still take advantage of the internet to build customers. If you establish a news feed, you will be reminding subscribers of your company every time that you post a new article. Posts on Facebook and Twitter also get your company name in front of subscribers, whose reposts are an open invitation to new customers. You can use online communications to invite customers to events at your store, publicize sales, and announce new products.
Online combined with a physical site
No matter how successful your brick-and-mortar business is, an online presence can help drive new customers to your door. Imagine that you are an artisan who sells handmade pottery and runs a storefront. Your customers are going to consist of the people living in the city where you sell. They may recommend your pots to friends, and eventually you may see customers from around the region, the country, and even the world. However, these people must call or write to you for your pots. Somehow, you must send them photos of your products for them to decide if they want to buy something.
The time invested alone in making a profit on the pots is staggering. With a small investment in a website, where you can showcase your pots, receive payments, and set up shipping, you will save time in customer contact. You will build your customer list by recommendations and search engine optimization (SEO). By using social media, you can update customers on new products. With a customer reward program, you can get positive reviews and return business. These efforts will all convert into sales with little to no work save the initial set-up.
Online presence only
Many stores operate solely online. Businesses that are only online can take advantage of the same networking and marketing opportunities as the potter, but they don't have to pay for the cost of a building and all its attendant expenses, including employees and utilities. With your online presence, you can offer detailed information and videos on your company's products and services. Customers can preview products and compare prices before they buy. One company that has made a success of an online-only presence is As Seen On TV. The company offers a variety of great products for the home, cars, pets, and more. It produces videos to show customers how its products are used, and the videos are just one way that the company drives sales.
Online is the future
The technology explosion is having a major impact on retail sales. Robotics can now put together customer orders. Analytics can tell you how to target certain audiences with specific products. Online payment systems are popping up to keep transactions safe and quick. Quick delivery of online products with drones is just around the corner.
Whether you are dipping your toe in the water, or basing your business solely online, there is an advantage to using the internet. Even a small investment can mean great profits. Start looking into how the internet can improve your business.