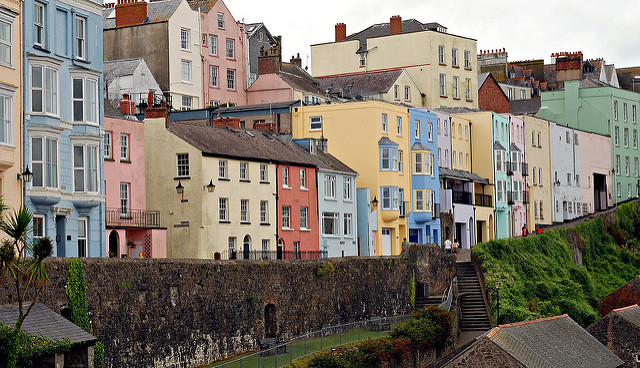 An ever-growing threat looms in Wales. Thousands of buy-to-let landlords may be facing fines and prosecution due to failing to complete the registration for a new licensing system. Over 13,000 private Welsh landlords may be prosecuted, all have failed to register since the Welsh government instated the Rent Smart Wales scheme. Despite licensing being legally mandatory for a year, the private rental sector has still not met full compliance.
13,208 Applications Left in Limbo
Rent Smart Wales requires all landlords and letting agents to register their properties before they can self-manage their rental. The deadline for compliance was initially set at 23rd November 2016. Ever since then, it has been a legal offence to either let or manage a property without being issued the appropriate license. Only 64,248 registrations were submitted, with 13,208 applications started but not finished. Despite the mass infringement, those delayed need not worry yet. Carl Sergeant, minister and overseer of the scheme, stated that those who started the process will not face persecution. He also insisted that this "must not be seen as an excuse to ignore the law".
Rent Smart Wales – Promoting Quality Rentals
Rent Smart Wales aims to bolster the quality of service and accommodation of rental properties throughout Wales. They offer extensive training courses, allowing landlords to better understand the situational benefits of rental properties. 96% of all landlords who receive training from Rent Smart leave feeling that the education has made them a better rental agent. Both in-person training and seminars are offered, as well as numerous online training solutions. If you are not registered, you are incapable of serving a valid section 21 notice for possession of your property. Non-compliance may result in the following action being taken:
Fixed Penalty Notices (either £150/£250)
Rent Repayment Orders
Rent Stopping Orders
Criminal Prosecutions and Fines
Act Now to Prevent Prosecution
Time is running thin for those who are not yet compliant. Sargeantstated "My message to private landlords is clear. You must take action to comply with the requirements of the law".Registration costs £33.50 online and £80.50 completed on paper. The amount of properties which you own is irrelevant to the cost. The Property Rental Factory from AXA can help you through the process, while offering useful advice on how to improve both the quality and income of your rental.