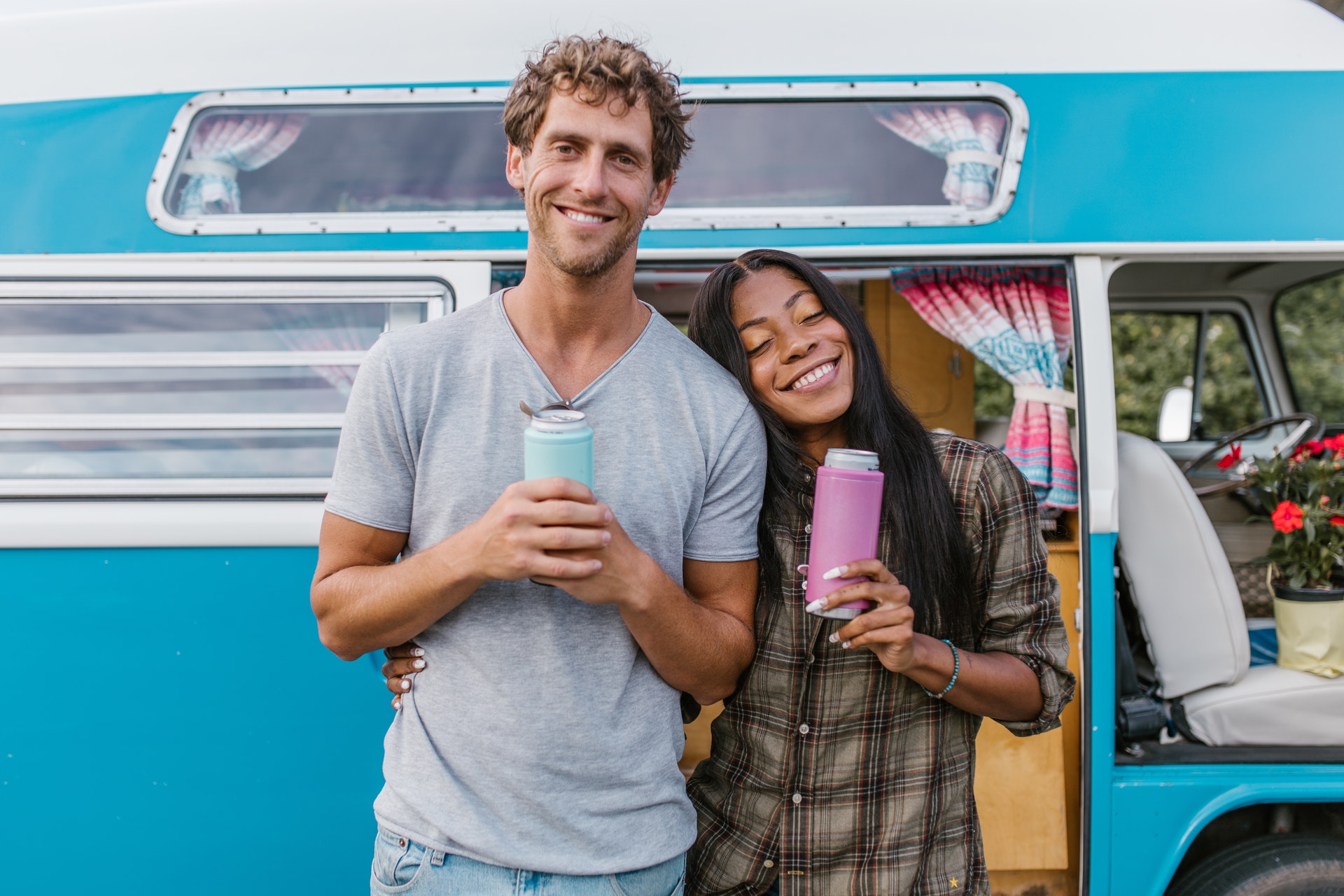 There's an art and a science to stocking your campervan for a road trip. A lonely stretch of road or an isolated camping spot can be heaven if you're perfectly prepared, but if you're missing some essentials, your experience can flip into nightmare mode. From the ideal cookware to the perfect snacks, here are six tips that will ensure you're comfortable, safe, and well provided for without being weighed down. 
1. Keep kitchenware simple
Multipurpose kitchenware is your best friend in a campervan. Get a saucepan of the right size, and it can prepare most of your meals and replace a teakettle. Get a frying pan of the same size, and you can pack one lid for both of them. Though some separate tools will be necessary, there are often ways you can serve multiple purposes with one device, thus cutting down the total size and weight of your kitchen kit. 
2. Become a lister and a planner
Making impulsive decisions is half the fun of campervan adventures. However, if you want to ensure you always have everything you need, it helps to plan things out and write lists. Having a packing list, meal plan, and grocery list will save you a lot of time and stress. And if you're perfectly prepared for the week of meals ahead, you'll be less wasteful and more able to make spur-of-the-moment decisions that you don't end up regretting later. 
3. Be strategic with toiletries 
A first-aid kit plus any medicines or other medical supplies you need are all mandatory. However, you may be able to get away with a minimal kit when it comes to toiletries. If you'll be on the road for quite some time, consider membership at one of the nationwide gyms in your country. This will give you access to their full network of facilities, meaning you'll never be far from a well-stocked shower. Given the long days of driving involved in campervan trips, this is also a great way to stay in shape and keep your energy levels consistent. 
4. Pack shelf-stable snacks
Whether you step out of the surf famished because you lost track of time or you're just bored with a long stretch of empty road, it always helps to have easy snacks on hand. Non-perishable options like trail mix, muesli bars, protein bars, and toasted chickpeas are ideal as you can keep them indefinitely. 
5. Refine your kit 
No matter how well-prepared you are, you're bound to find that one key item would have made your trip so much easier. There were probably also a few things that got in your way and never really served a purpose. Take note of these items (and anything recommended to you by fellow travelers), and refine your kit after each trip. Before long, you'll have the perfect campervan set-up. 
6. Check everything before you take off
This is especially important if you've had your van for a while and go on regular trips. Some items, like a tent or spare tire, may sit unused for months or years. If you just assume that they're okay, you could be in for a rude shock when you need to use them. That spare tire may be flat, and the old tent may be moldy and unusable. So, make it a habit to check over all your supplies before taking off on each new adventure. 
There's nothing like the freedom of carrying your home with you wherever you go. With the tips above, you can ensure your home-on-wheels is always able to provide what you need.