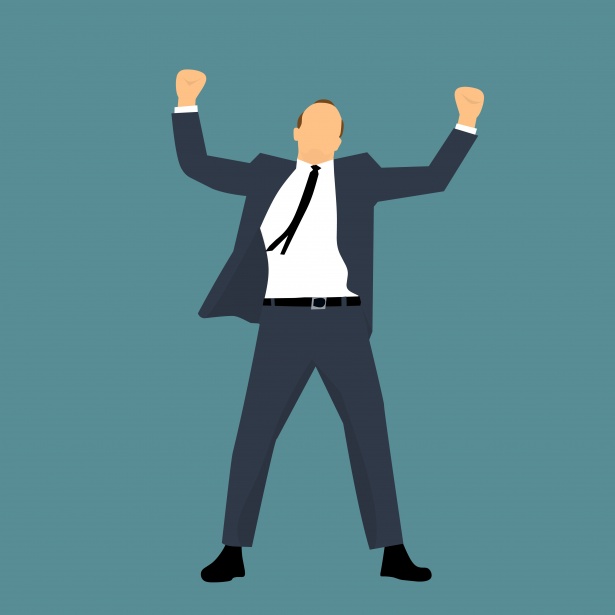 If you look into a person's behavior, his or her confidence level will be visible to yourself. If he or she is a decent person and have a good sense of reality, that person is good at his or her work. On the other hand, an unsuccessful person will act totally different than a successful one. Lack of experience and sense will be visible in that person's head. So, it can be easily distinguishable between a winner and a loser. If you want to be a winner in any kind of profession, you have to think like a winner. In every step of the working process, you have to act like a winner. In this article, we are going to talk about thinking like a winner in the trading business.
The realistic expectation from trades
In the trading business, there is no chance of living in the imagination. The more you can come back to the reality is better for the health of trading. Because the markets are consistently changing and you cannot know about the future condition at any certain time, you have to approach a trade with a solid strategy. And when you have placed a trade, it may not bring any good outcome too. Because when your trades remain to live the price trends can change radically. So, if you live in imagination too much this kind of phenomenon will bother your confidence in trading business. And having good confidence and dedication to your business is really important for learning it properly. So, have the most amount of realistic thoughts about your trades and trading edge possible.
Keeping things organized
No matter which profession you chose, you must stay organized. All the successful people in Australia have a very organized lifestyle. They know how to give proper value to their time. Similarly, you must focus on discipline and keep things organized. Forex trading is a very sophisticated profession but once you understand the basic concept of trading, you can easily secure financial freedom. There is nothing to rush, the market will be always present. So trade with a stable mindset.
Management of risks per trade
If you have learned about the possible fate, it will be easy for you to tolerate this business. But, now you have to trade to make profits. Otherwise, what is the reason for being here? Speaking of making profits, you have to control your investment. For those people who don't understand the relationship between making profits and controlling risks, let us explain it to you. If you invest in a trade with a good amount of money, the expectation of it will be big. So, you will keep your trade open for a longer time. But, in that long timeframe, the condition of the market can go against your side. And eventually, you may end up losing the trade. And when the investment is big and you have kept it open for a long time, the losing amount will also be higher. In this case, the 'stop-loss' will also have a higher limit set by yourself.
Dealing properly with the environment
In this business, there will be a lot of roadblocks in your way to success. Even when you are running your profession with a decent speed, you may not experience good vibes from it. That is because you are not doing the right thing for being consistent in this business. You may be getting too much emotion in the working process. This is a common incident, traders fall in emotionally attached with trades they are making. That is because they have put money into those. And expecting some returns to come back from those. For that reason, traders get emotionally harassed with negative results and even with positive ones. For being a good trader you should avoid this mentality and concentrate on the real work.