Accidents can happen anywhere and to anyone. This is why employers and employees both need to work together to mitigate the dangers of hazards in the workplace. No employee ever wants to risk injury or disfigurement, and no employer wants an accident on their conscience or the red tape that goes with injuries in the workplace. In order to keep everyone safe, happy, and working optimally, one needs to be able to identify the six types of hazards found in the workplace.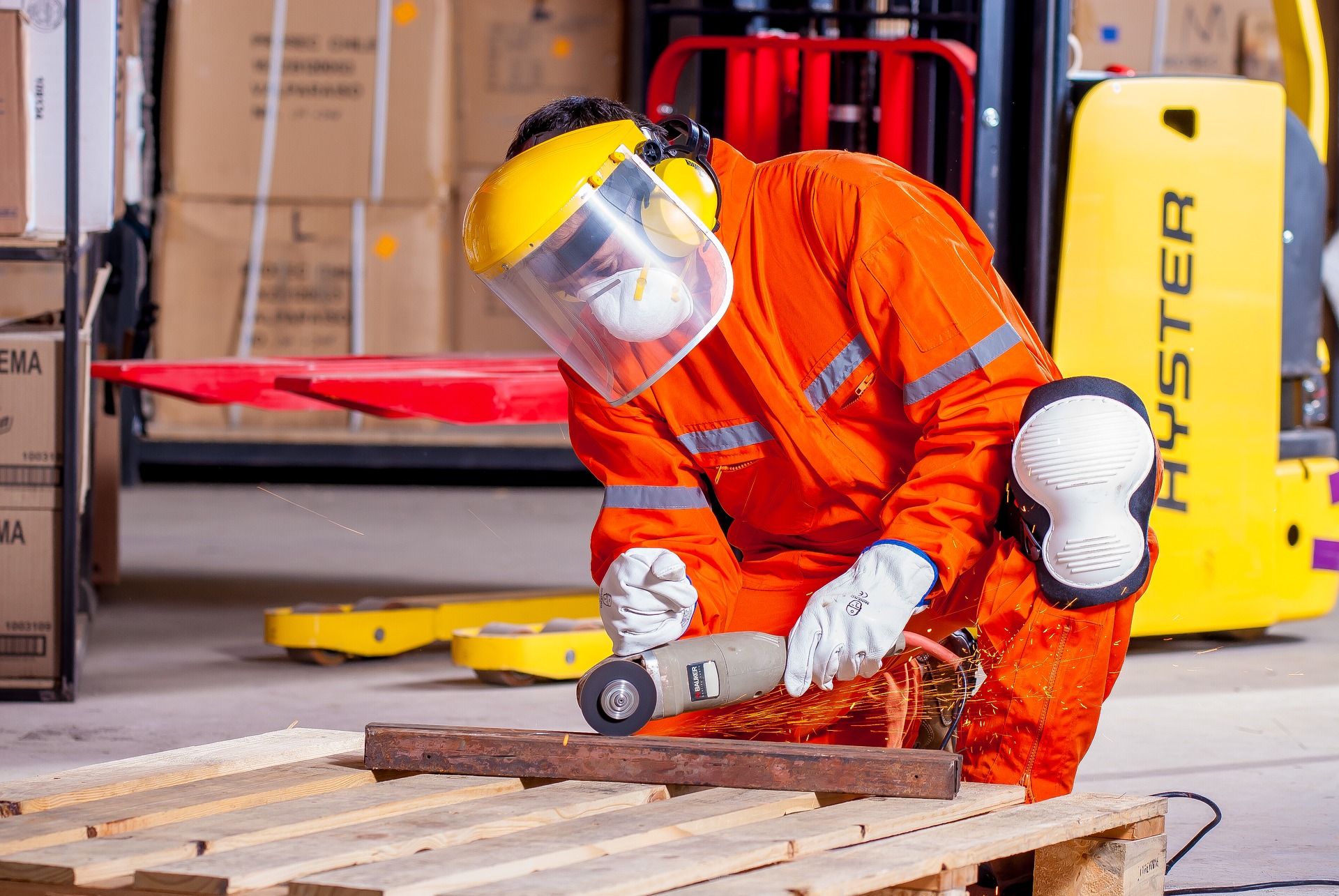 Safety
Number one on this list for good reason, safety hazards are unsafe environments or conditions that may cause illness, injury, or death. They are the most common of all work related injuries. These can be things like water or cables running across the floor that may cause trips or spills, or possibly moving mechanical parts that are unguarded for a worker to accidentally touch. 
Chemical
If a worker is exposed to any chemical preparation in the workplace, they are subject to chemical hazards and need to take the precautions that go along with handling these potentially volatile substances. Even routine solutions may be found to cause illness in a worker who may be more sensitive to chemicals. Safety measures should be implemented wherever chemicals or chemical fumes have a chance of coming into contact with workers, or even near open flames and welding.
Biological
Commonly referred to as biohazards, these are classified as any biological substance that may harm humans. Common biological hazards include fungi or mold, bacteria and viruses, plants, blood and other body fluids, and animal or bird droppings. Appropriate disposal measures need to be followed by adhering to the disposal procedure for the substance in question. 
Physical
These may be the least obvious hazards to an untrained eye, and they are not always things you can see or touch, like the harsh sun. Physical hazards can be anything in the environment that may cause harm to the body, even without touching it. These hazards may include radiation, exposure to high amounts of sunlight, extreme temperatures, or even excessive noise.
Psychosocial
Psychosocial hazards can be any aspect of work that may have the potential to cause psychological harm, adversely affecting people's mental health and wellbeing. This may manifest in various ways, including through mental, physical, and emotional issues that have the potential to overwhelm, and may lead to physical harm. Be aware of happenings around your workplace, like bullying, working in isolated conditions, aggression from customers and coworkers, and fatigue. Stepping in at the right time may mean the difference between life and death for a coworker or employee.
Ergonomic
Ergonomic safety hazards happen when a worker's body positions, working conditions, or the type of work they are doing put a strain on their body. This can be a risk from something as simple and common as poor posture while sitting in an office chair, to lifting a heavy delivery incorrectly and pulling a muscle.
Designating staff or time for yourself to appropriately train so they may identify and mitigate these risks needs to be a priority for anyone who is looking to keep themselves, their staff, and their business safe. Do the responsible thing before it's too late.