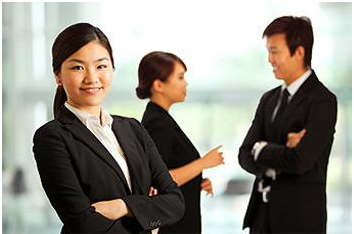 When you're new to a country and a culture, meeting people can be a little daunting. We all know that customs vary wildly across the globe and eastern practices, in particular, tend to be quite different from those in the west. Often, a lack of knowledge can lead to insult, especially in the business world where first impressions are everything.
This is just one of the reasons why foreign investors and those looking to launch a company in Singapore are encouraged to try out coworking spaces. These shared offices are a great place to people watch, learn from others, and get to know the locals. They bring together like-minded entrepreneurs from all walks of life in a creative, collaborative environment.
Keep reading for some advice on the best ways to thrive and flourish in the coworking spaces of central Singapore.
Respect the Culture
Shared office space is so valuable precisely because it gives foreigners a chance to observe local people in a relaxed and polite way. So, for this reason, you shouldn't worry too much about causing offence. If you show good manners and respect Singaporean customs, people will be glad to work with you. Just remember that people in Asia aren't as direct as westerners.
They place a lot of emphasis on conversational niceties and greetings are important. Don't ask too many personal questions until you know somebody better and always accept business cards with care. They should not be placed out of sight until the giver has left. Visit www.servcorp.com.sg/en/virtual-offices/ to check out coworking spaces in central Singapore.
Be Helpful and Supportive
One of the easiest ways to make connections in a coworking space is to be a helpful presence. Even something as small as carrying extra pens can make a difference because you only have to offer somebody a tiny bit of assistance to show that you're worth their time. It is also a good opportunity to spark up a conversation and find out what industry they are in.
It can take a little while to get used to a shared office, especially if you have never experienced one before. The tenants here are open to collaboration and discussion, but this doesn't mean that they'll always seek it. Use your instincts, don't disturb anybody who is obviously hard at work already, and try to restrict your introductions to slower moments like coffee breaks.
Stay Safe and Secure
The best coworking facilities have robust security features. They don't just let anybody walk in off the street. Most have a system of some kind. It might be a key code or even a key card which tenants can use to get into the building. This is important because you wouldn't leave a conventional office unsecured. Virtual workspaces are no different in this regard.
Again, the high-end providers use a range of cutting edge software solutions to keep data safe, but it is always a good idea to double up. Make sure that your laptop and any mobile devices you use are secure, protected against network intrusions, and built for the safe transfer of data. Cloud storage is very valuable because it automatically updates itself.
Why Coworking Is the Hot New Trend in Singapore
It is great news for small businesses and entrepreneurs when commercial rent costs start to fall. Launching a company in a high profile region like Singapore can be very expensive. The thing to remember, however, is that traditional leases are always apt to rise again. So, virtual workspaces continue to be a much more affordable option for businesses trying to streamline their expenses during those risky first years.