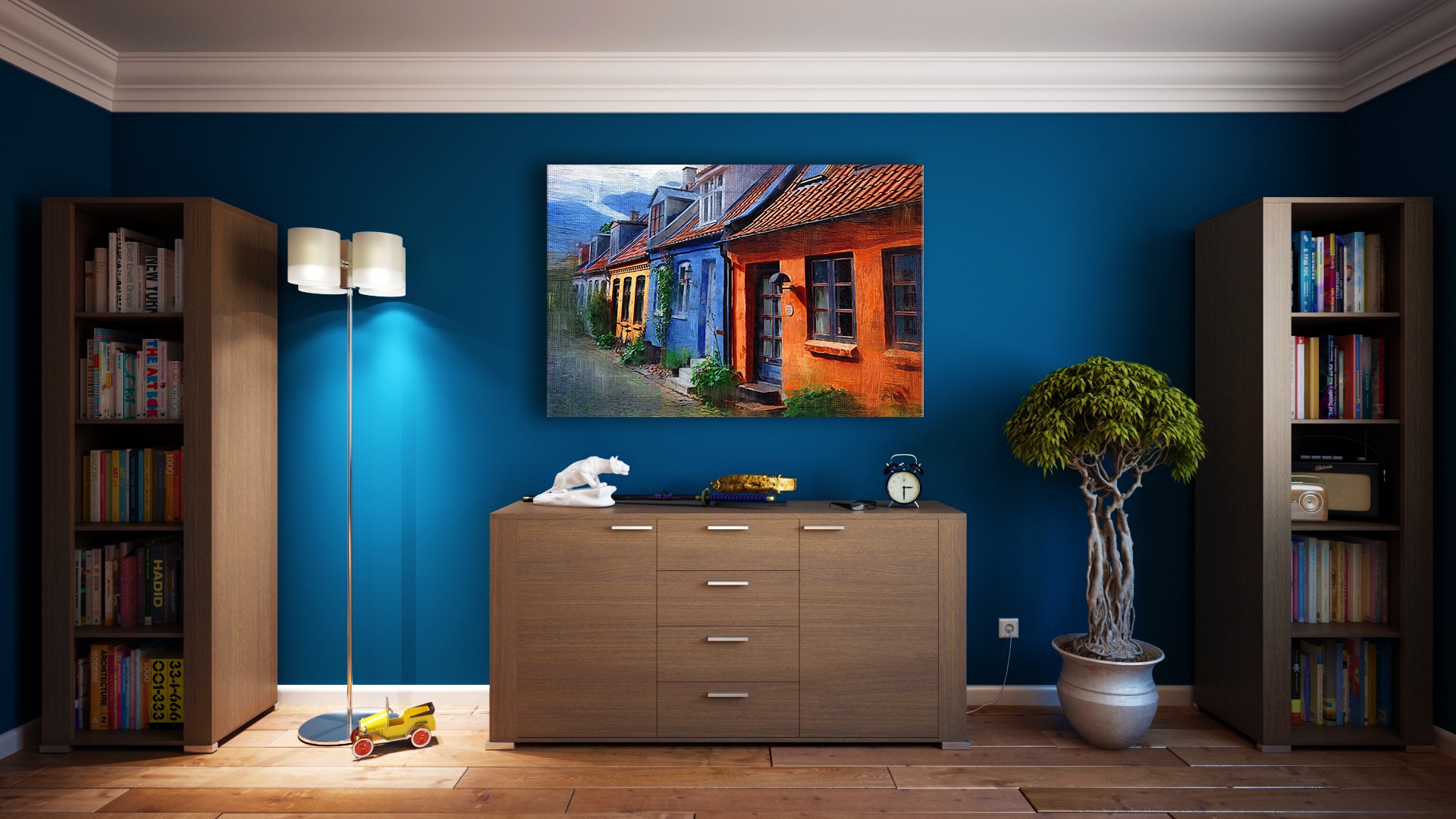 Have you been staring at blank white walls for too long? Is your creative vision stunted and your decor unappealing? Do you know how to choose art for your home?
Don't be nervous, because you're the only judge that matters. There is no such thing as good or bad art. The art that matters is the art that appeals to whatever is burning inside you.
Read on to learn how to select art for your home!
Match Art to the Mood
Do you like bright, eye-popping colors in your bathroom? If you do, you should keep it in mind when choosing art for your home. It can influence the feel of a space.
There's no wrong answer for how to use your space. For example, bedroom art should be soothing according to some stylists, but that's someone else's definition. If dynamic scenes make you smile in your bedroom, you should seek out art that highlights that!
Think About Where and How Your Eye Travels
When you enter your space, where is your eye drawn? Art can help accentuate our natural tendency to choose a focal point. Putting specific art pieces in your line of sight will make them pop and help others admire their full beauty.
If you put art on a wall that people don't see immediately, it's not going to be as noticed. But that's not always a bad thing!
When deciding how to choose art for your home, put your big guns out on the front lines. Save your quieter art for someone who looks for and appreciates it.
Mix and Match Mediums
We've been speaking of 2D art on the wall, but other forms of art like sculptures and pottery has a significant place in the home. Selecting art for your home requires a balance of mediums.
If you're looking at landscape photography, choose a scene that matches the vibe of your furniture as well as the room as a whole. Trust your eye. You'll know the difference when art creates harmony instead of chaos.
Size Matters
When choosing art for decorating your home, we recommend measuring the space or looking at sizing samples to determine how big the prints or statues should be. There's nothing worse than a totally oversized piece of art that bullies too much of the space.
If you want art to be the focal point, this doesn't matter as much. However, consider the harmony of your future room. Big art means less room for other pieces.
Now You Know How to Choose Art for Your Home
The most important note to remember is only you know how to choose art for your home. The best stylists and curators in the world have their unique tastes and can help you get the room looking its best, but you must trust your creative process.
Be sure to check out other articles on our website if you want inspiration to improve your life. Add art (and even rent art for your home) and watch your space transform!