Until 20 years ago, leadership coaching or executive coaching was viewed as a necessity for faltering business owners. But, in recent times, more and more entrepreneurs getting ready to start a business prefer to hire the services of a leadership coach. They are open to enlisting the help of an expert to help them create a sounder platform on which to build their new enterprise.
But, will this move do them any good? According to the Forbes magazine, corporate giants like Google, GE, and Goldman Sachs have allocated a budget of $1 billion each year towards leadership coaching. Further, statistics gathered by the PriceWaterhouseCoopers and the Association Resource Center clearly indicate that this simple move can help businesses earn profits worth 10 to 49 times their original investment. So, if you're ready to build a successful business, one of the first moves you may want to make is to hire a leadership coach.
What Exactly is a Leadership Coach?
Executive coaches are very different from mentors. They follow a carefully-designed schedule, stepping in from time to time helping their clients to make the right decisions. Like expert business coach, Arman Sadeghi at Titanium Success reveals, a coach will not tell you, the entrepreneur, how to start a business. He is not there to give you advice. On the contrary, he asks you a series of questions intended to realize your full potential so YOU can make the right choices. With the help of the coach, you can develop the essential soft skills you need to start a business and make a long-term success of it.
But, Why Choose a Coach?
Magdalena N Mook is the CEO & Executive Director at the International Coach Federation (ICF) that has 26,000 members operating across the world. She tells the Entrepreneur magazine, "What coaching can offer, it's not telling people what to do, which entrepreneur will listen anyway, it's really being a partner in the process. I think this is exactly what makes coaching even more prompt to be adopted by the entrepreneur. Because it is partnership and not mentorship or consulting, it's helping the entrepreneurs to find responses in their own ways to whatever they want to accomplish."
Accordingly, here are some of the areas where you'll receive assistance:
Planning your business strategies and sounding out ideas
Developing the essential confidence in your project and conviction to make it materialize
Training yourself to maintain focus on your goals
Getting the necessary support and being accountable for your projected milestones
Putting together a skilled team and managing it to help you achieve the company's objectives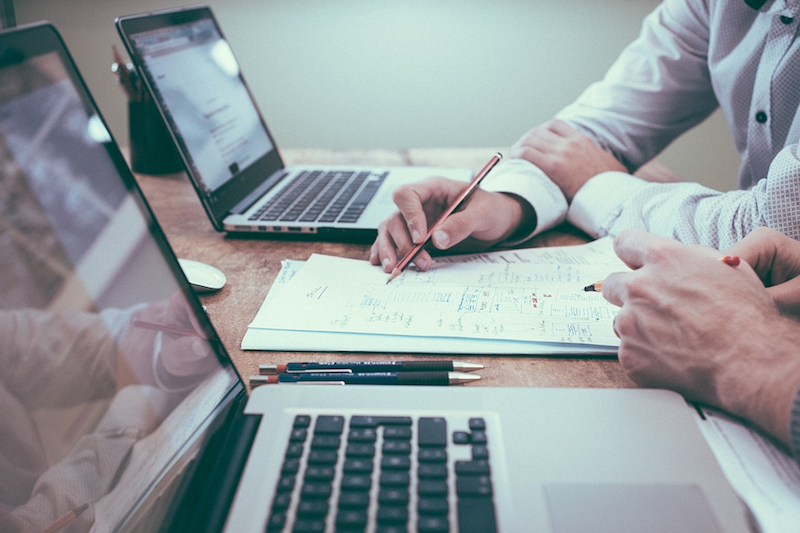 1. To Start a Business, You Need More than a Great Idea
Starting a business with a great product or service idea is just the beginning. To make it a reality, you need to raise the necessary finances by pitching your ideas to financiers and potential business partners. You'll also need expert portfolio teams that can help you with the other aspects of your business. These facets typically include production processes, advertising and marketing, sales, delivering goods, customer care, sorting through legal nuances, and much more. To get the right personnel together, you'll need the assistance of an expert leadership coach.
2. Executive Coaches Help You Institute a Favorable Work Culture
When you're ready to start a business, it is highly essential that you set the tone of the work culture and ethics of the company early on. And, the one person to create that persona and impression for the company is you. The team working with you will emulate and follow your leadership when it comes to dealing with vendors, customers, and other stakeholders of the company. Given that a positive attitude can make a difference between success and failure, work with your executive coach to learn how to institute the right culture in your company.
3. Leadership Coaches Make You an Efficient Team Manager
Simply having a great team and right mix of skills and talents to start a business is not enough. You must know how to coordinate their efforts to keep the company functioning smoothly. While working hard to grow your company is essential, you must keep in touch with your people. Involve your workforce in the vision you have for the future of the company, and how you hope to achieve the objectives you have planned. Welcome feedback and ideas for future growth since your team works in close contact with vendors and customers on the ground level and has a better understanding of what the market wants. Need to understand better how that can work? Check out this article released by NBC News.
4. You Need Guidance to Build a Lasting Company
As long as your company is in its fledgling stage with just a few employees and you running operations as a manager, dealing with the challenges is easy. But, as the enterprise grows and you're ready to go public, you'll need the advanced guidance needed to act as CEO. You may not have the skills and expertise needed to deal with growth equity, venture capital, and the other intricacies of the corporate world. That's where the executive coach steps in – to guide you in the right direction, so you can make a success of the company and watch it grow over the years. Most importantly, you need the business coach to help you assess if your business is stable enough to begin expansion.
5. Understand that an Evolving Business is a Successful Business
To ensure the lasting success of your business, you need to keep your finger on the pulse of the market and evolve according to changing market trends and consumer expectations. Rely on the expertise of your business coach to help you steer the company in the right direction to keep pace with change. Like the folks at BizJournals explain, lack of flexibility can spell disaster for your enterprise.
In a fiercely competitive world, understanding how to start a business and make a success of it is a significant challenge as it is. But, with the assistance of a qualified and trained business coach, you can overcome the snags and understand how to avoid potential pitfalls. Design success for your business from the onset and watch it reach the 10-year and then, 15-year success mark.