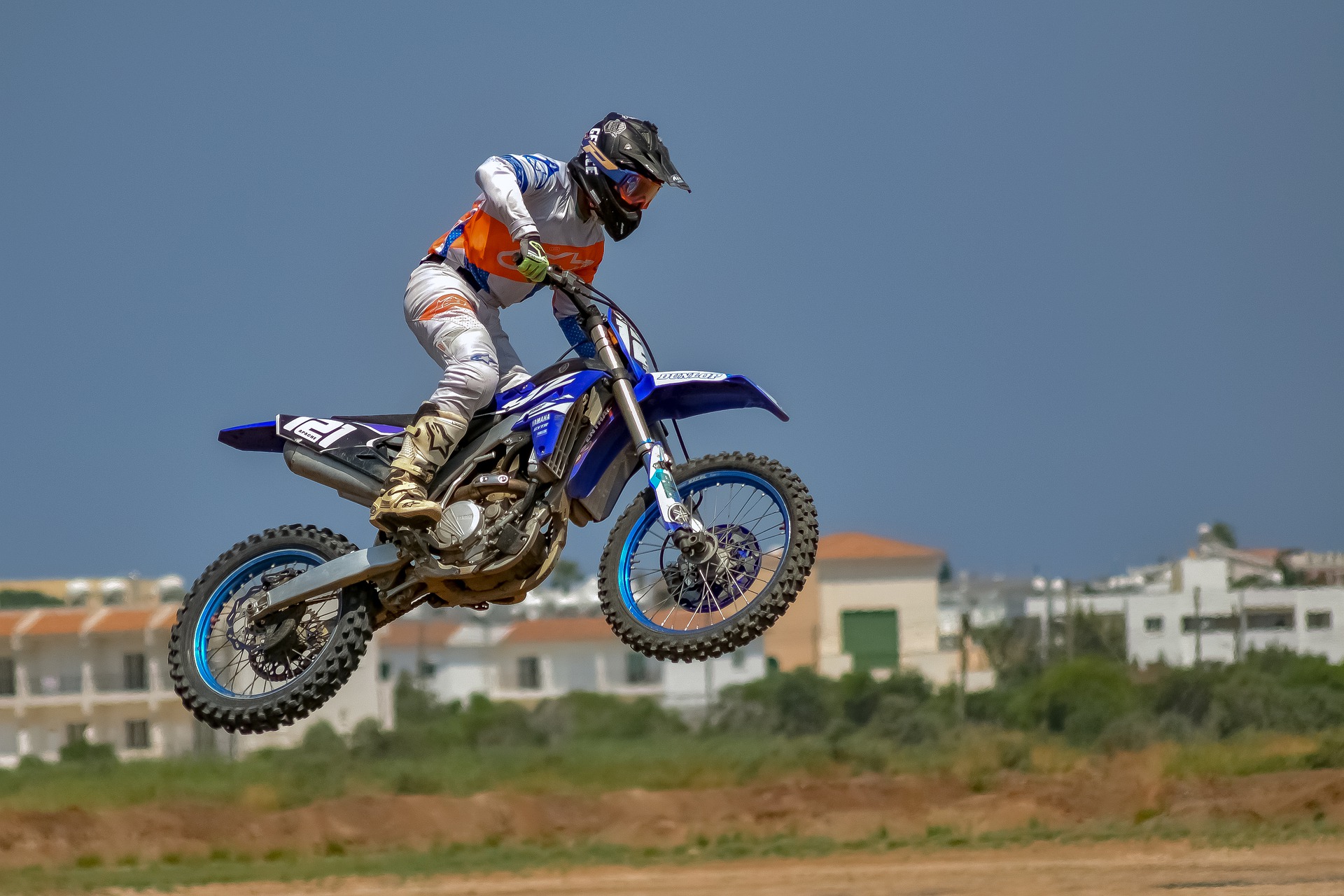 Off-road riders know that the best experiences come from having the top equipment, from OEM atv parts to high-quality dirt bike tires. Getting the right rubber installed on your dirt bike can be the difference between enjoying a breathtaking landscape and kicking a flat tire. Consider these guidelines when picking the best motorcycle tires for off-roading:
Hard Terrain
These are mainly for recreational riders, as competitors are unlikely to find hard terrain motocross and supercross tracks. While riding across mountains or firmer desert floors, you need durable tires with thick rubber carcasses. Not only do they need to be strong, they also need big-time grip on surfaces with little traction.
The Michelin Starcross MH3 is a stellar example of a hard terrain model. Thick knobs resist chunking and tearing even if you're starting on concrete. The tread pattern provides exceptional bite even at extreme lean angles. It's also an excellent value for its performance.
Soft Terrain
At the opposite end of the spectrum, soft terrain tires are made from hard materials to provide traction in sand, mud, and loam. Soft surfaces cause a lot of wear, so the tough construction also prevents premature tread loss. The tread pattern often forms scoops to paddle your way through loose ground.  
For the best traction in slippery mud or bottomless sand, it doesn't get much better than the Bridgestone M102. The narrow, flat knobs press into soft terrain for a firm grip. It may cost a little extra, but you notice the extra bite, especially when accelerating or breaking.
Intermediate Terrain
As you probably guessed, this is for everything in between tough rock floors or loose sand trails. More importantly, it's for riders who may ride in a bit of both such as enduro or adventure competitors. The tread tends to be a compromise between soft and hard terrain tires.
Dunlop's engineers achieved some real wizardry with the Geomax MX52. This versatile tire performs well on a variety of different tracks from muddy to firm. Durable materials give this tire long-lasting performance and extra stability when cornering.
Dual Sport
For the rider who does it all, dual sport tires let you ride on the street or off the road. These tires aren't dedicated to one type of ground, with some having flatter tread for asphalt while others feature knobby dirt bike patterns. 
The Dunlop D605 Adventure is what gets termed a 50/50 tire – 50 percent off-road and 50 percent street. The blocks are more aggressive than sport bike tires but larger and flatter than dirt bike tread. Overall, it's a high-quality tire that allows you to ride almost anywhere, if not as well as a specialized model.
Customize Your Ride
Getting the most out of your dirt bike rests on your tires. Attack loam with soft terrain wheels or enter an enduro competition on intermediate terrain rubber. For the most options, search through the biggest selection of dirt bike tires. A little searching can yield outstanding models for every kind of riding, including budget-conscious choices. Find the best tires for you and try them out on the terrain of your choice.