If there's any phrase a parent dreads hearing from the kids, it's, "I'm so bored!"
With winter coming up, you're probably planning for the next couple of months when the kids are going to be indoors a lot, and not have much to do besides watch TV and play video games. As a parent well aware of the downsides of too much digital time as explained by this feature on CNN, it is understandable that you're looking for other indoor activities that can keep them busy, but also challenge and develop their intelligence.
This winter, go ahead and choose things to do with your kids that will inspire their creativity and encourage them to think. Try and spend as much time with them as you can because nothing develops a child's brain faster than love and nurturing that can only come from indulging in quality time with your little angels.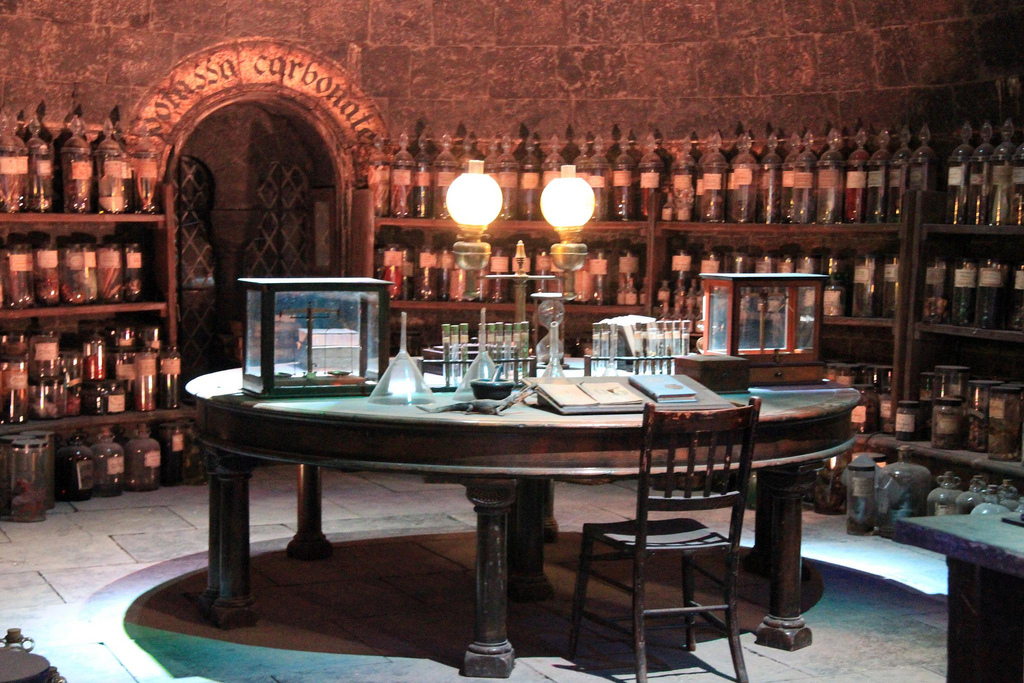 1. Take the Kids for Escape Room Games
If you're looking to combine an afternoon of fun with indoor activities that will keep your kids out of the cold, take them for adventure escape games. Such games combine family time with challenges that encourage your kids to think in a familiar environment. For instance, choose an escape game room based on the Harry Potter theme or perhaps, Doctor Strange – anything that they are into. The room will have hidden clues that the kids must unravel to escape and help Harry save Hogwarts from the complete annihilation engineered by Voldemort.
Each group comprises of 8 to 10 players and they must break out of the room within 60 to 90 minutes. Depending on the ages of your kids, you can choose rooms with the right difficulty levels. The games are immersive and exciting and give children the chance to step into the shoes of their favorite fantasy character.
2. Sign Up the Kids for Music Lessons
Check out this article on the Daily Beast that talks about how kids who play a stringed instrument, piano, or any other musical gadget are likely to have up to 15% higher verbal skills scores. This winter, sign your kids up for indoor activities like music where they can develop their verbal and listening skills and with them, their IQ. Not only will you be giving your child the opportunity to learn something new, but you might just discover a musical genius hiding behind the remote of the TV.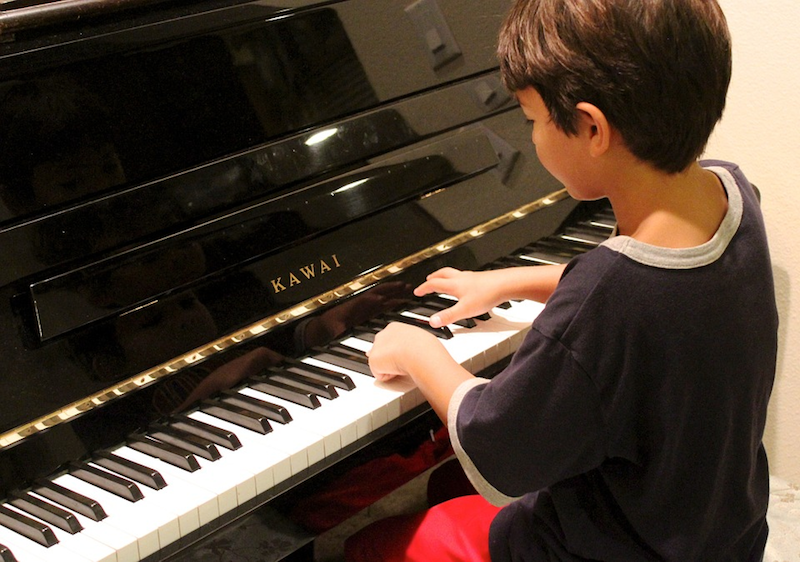 3. Encourage Your Kids to Read
Books are easily the biggest treasure you can give your kids. Open up their imagination to a world created by the written word and watch their intelligence levels soar. Use the excuse of winters and forced indoor activities to build a love for books and reading. If you can take out the time, join them in reading the books together. Discuss the story as the book progresses so the young readers are encouraged to think beyond what they read and explore new possibilities. Statistics show that kids growing up in a home full of books have a 36% higher probability of graduating from high school and a 10% higher chance of earning a college degree.
4. Learn a New Language with Them
Being able to learn and converse in multiple languages can help your kids attain SAT scores 14% higher than their peers. Like studies conducted at the National Center for Biotechnology Information show, speaking and understanding more than one language teaches kids to be more disciplined, and develops their cognitive and processing abilities. Further, the brain learns to pay attention and concentrate; and becomes more adept at switching between tasks and excelling at each of them.
Use the internet to learn this new skill which could prove to be one of the most interesting indoor activities. The entire family can participate in the lessons and have fun while using the new language to converse at home.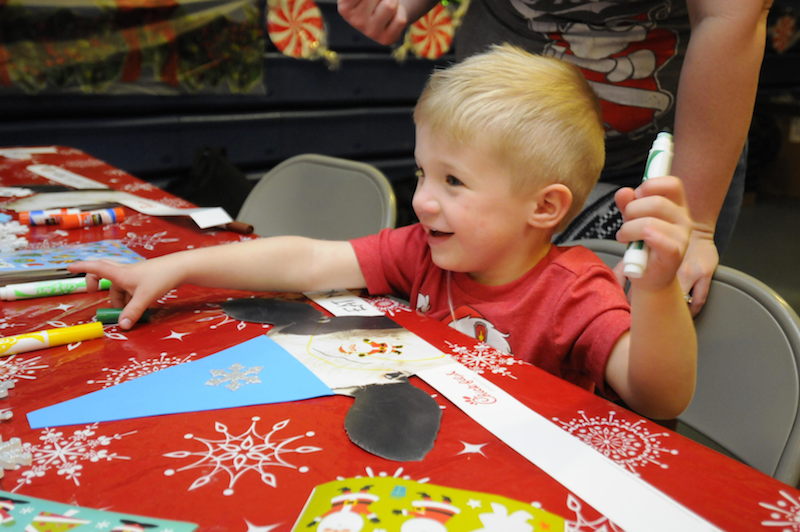 5. Give Your Children Building Materials
Bringing home sets of actual building blocks is something that all parents do. It's not unusual to find moms and dads scouting the aisles of pre-fabricated blocks for their kids to use for building say, a house or plane, or even, themed creations like spaceships. This winter, allow your kids to experiment with regular items lying around the house.
Craft paper, scissors, glue, paper cups and plates, paints, sticks, and even toilet paper can act as the perfect tools to be creative. You might just get to step into a rocket created by draping an old sheet on a ladder or tall lamp. Or, enter a garden with painted flowers, butterflies, and ferns cut out and stuck to the furniture in the kids' rooms. You could also take your story-reading session further. Having finished a fairy-tale, get the kids to recreate it with their own illustrations.
6. Give Your Kids the Time and Space to Think
The Greater Good magazine directs parents to take a step back from directing all indoor activities and allow the kids to come up with ideas of their own. While you do hate having to hear about your kids having nothing to do, sometimes, the best thing to do is to just let your kids be. Give them the time and space to think in a quiet corner of the house or their rooms. Don't cram every single moment of the day with some indoor activity you have planned.
Set aside an hour or two each day where your child can choose what he or she wants to do without supervision. Start with the question, "Okay, tell me! What would YOU like to do?" And, just go with the choices no matter how silly they may seem.
Keeping your kids busy this winter and coming up with indoor activities does not have to be expensive projects. You'll be surprised to see how little it takes to challenge their imagination and creativity. As a parent, that's possibly the best things you can do for the kids to develop their intellect.