If things have been a little tight recently, you're in need of a boost to your income. Your first option is to ask your boss for a raise. But they decline, even though you ask politely.
So what are you going to do? First of all, don't give up. More money is in your future when you check out these three simple ways to make extra cash on the side.
1. Start freelancing
With more than 56 million people in the U.S. freelancing, the gig economy is booming. You can join their ranks by offering up your services as a freelancer.
In other words, you can take on individual contracts outside of your full-time job and offer your skills as a designer, accountant, or consultant to clients online. There's really no limit to the kind of work you can find online.
If you aren't sure where to start, these apps can help you find your first job:
Indeed
Fiverr
Upwork
CloudPeeps
Freelancer
One of the bigger perks of a freelancer is being able to choose jobs that fit your schedule. However, one of the downsides is how these jobs may affect your taxes. In the eyes of the IRS, you'll be considered self-employed, so you'll have to make your own tax deductions from your earnings.
Most financial advisors suggest you save as much as 30 percent of each invoice for tax purposes. You should put this into a separate savings account used solely for taxes, so you're prepared for when you owe these deductions in April.
2. Become a rideshare driver
If you own your car, becoming a driver for Uber or Lyft is an easy way to make some extra cash. All you need is a vehicle that passes basic safety tests and a smartphone, and you can find passengers in your area.
Most ride-sharing apps operate 24/7, so you'll be able to fit in time behind the wheel regardless of what your day job is. You can choose to work days, evenings, and even overnights to pick up people in need of a lift.
If you can manage to drive during peak travel times, you'll be able to cash in on surge pricing. Since there will be more passengers looking for a ride, you'll be able to charge higher fares during these busy times.
While most rideshare services will pay you like a regular employee (i.e., you'll see tax deductions from your earnings), they won't cover any maintenance you'll need on your vehicle.
Whether due to a collision or simple wear and tear, repairs can be expensive. You should contribute some of your earnings towards an emergency auto fund in case you need to bring your car into the shop for work.
If your emergency fund isn't enough to cover these essential repairs, you can find an installment loan online to help cover the bill. Online installment loans are easy, convenient alternatives to personal loans distributed by mainstream banks.
Their online applications are quick to fill out, and they have less stringent approval criteria. While you'll have to produce contact and financial information, you may not need a prime credit score before you're accepted like you would with most mainstream personal loans.
For more on what to know before you borrow, do some research on the online options in your state. You'll be able to see if you're eligible for these fast-acting loans.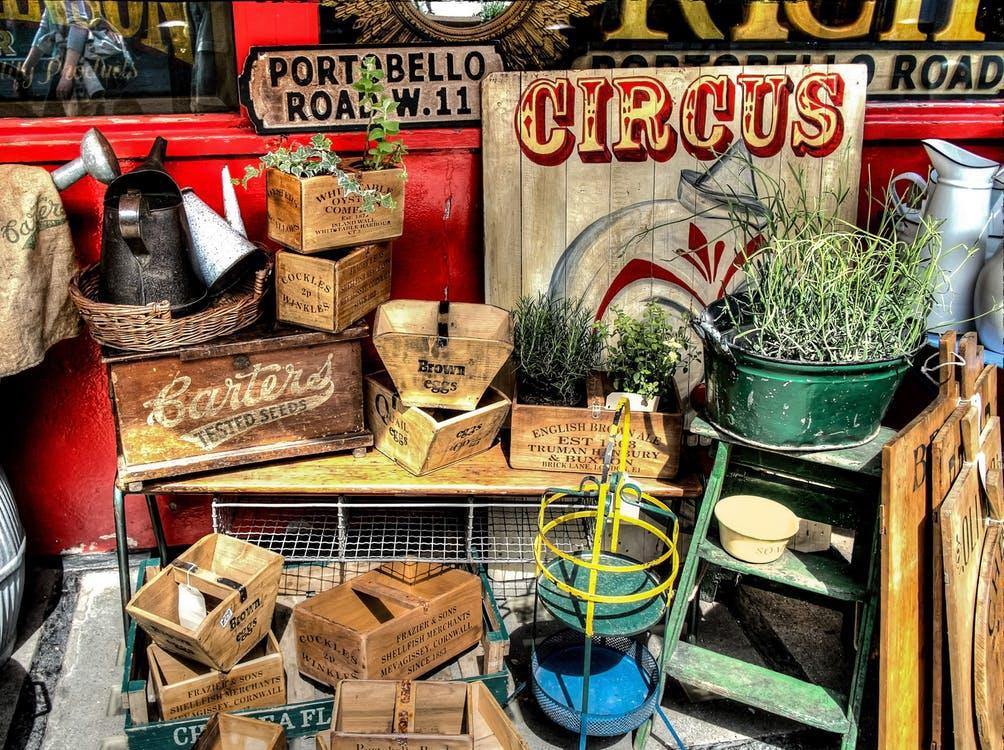 3. Hold a garage sale
With the arrival of spring's warmer weather, there's never been a better time to hold a garage sale. The conditions are perfect. If you choose a weekend free of rain, you'll be able to hock your wears for an entire day without feeling too cold or too hot.
In all likelihood, you have a lot of stuff to sell, too.
That gives you a prime opportunity to go through closets and cupboards to find items that you don't need anymore. Go through your entire house with this mindset and start collecting duplicate or unnecessary items you can sell in a garage sale.
Don't worry if where you live makes a physical garage sale impossible. With the right app, anything's possible. You can find consignment stores to sell your clothing and online auction sites to sell everything else, including:
Amazon
eBay
thredUP
eBid
Swappa
Letgo
While most of these apps will take a cut of every sale, you'll still earn money while decluttering the house. Now that's a win-win!
Whether you're a skilled IT technician, an expert driver, or a collector, you have the opportunity to make more money without relying on a raise. Forget about your boss and rely on yourself to boost your paycheck. Choose the option that works best with your skills and schedule, and you'll be raking in more dough each week.